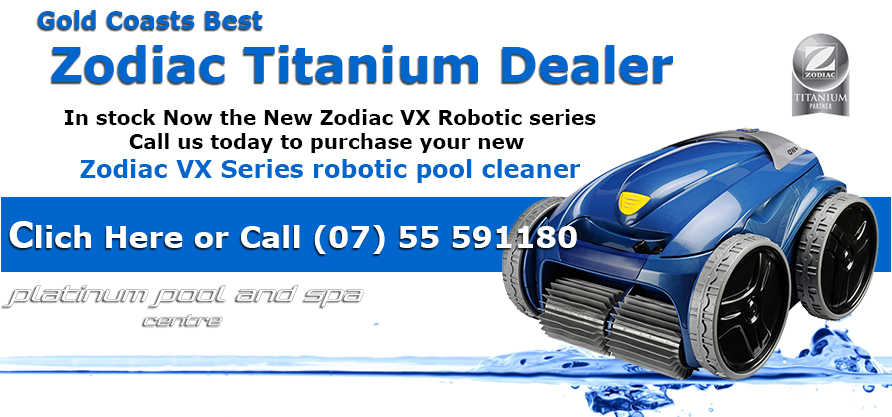 Platinum Pool and Spa Centre are Gold Coasts leading robotic pool cleaner dealer. We can match the right robotic cleaner best suited to your pool.
Robotic pool cleaners have been in Australia and on the Gold Coast for over 15 Years. From their humble beginning robotic pool cleaners are now the industries leading pool cleaner category. Platinum pool and Spa Cetre sell a large number of Pool Cleaning Robots into Gold Coast pools every year. Some of the models they produce are the new Zodiac OT15, TX35, TX20, CX20 models as well as the Zodiac VX55, VX50 and VX40. Now with a 3 year warranty the new VX Series from Zodiac are the most popular Robotic pool cleaners on the Gold Coast. No mater what size or shape your pool is Platinum Pool and Spa centre have a Zodiac pool cleaner to suit your needs.
Is a Robotic Pool Cleaner right for you?
The majority of swimming pools on the Gold Coast are inground concrete free form (kidney shape) and rectangular shaped pools. With pebblecrete swimming Call us today for more information.