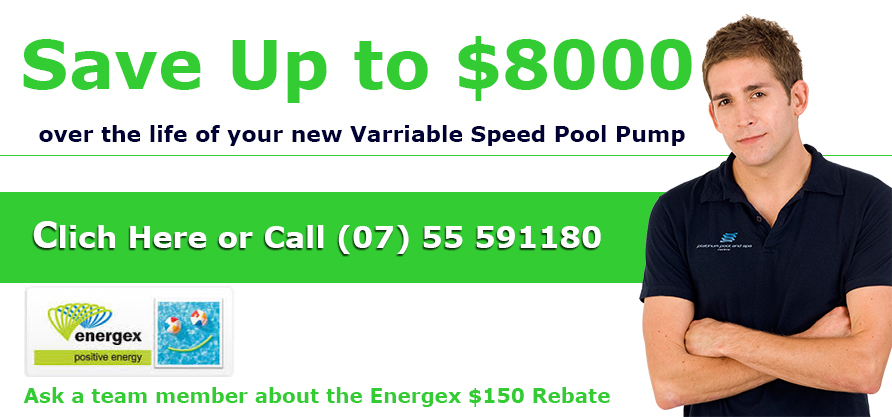 Energy efficient pool pumps Gold Coast
Are sick of handing over your hard earned money to keep your pool running? Is your old pool pump in need of repair? If so call one of our team members and ask us how to save money on your pool running costs by purchasing a new Energy efficient pool pump.
Energex Pool Rewards are offering a $150 rebate in the form of a eftpos card when any 5-star minimum energy efficient pool pump purchased and installed on the Gold Coast.
Platinum Pool care stock and recomend Viron P320 pool pumps and Davey PMECO pool pumps. This new breed of swimming pool pump has the ability to save you up to $800 per year for the life of the pump. Call us today to see which of these exceptional energy efficient pool pumps will best suit your pool.